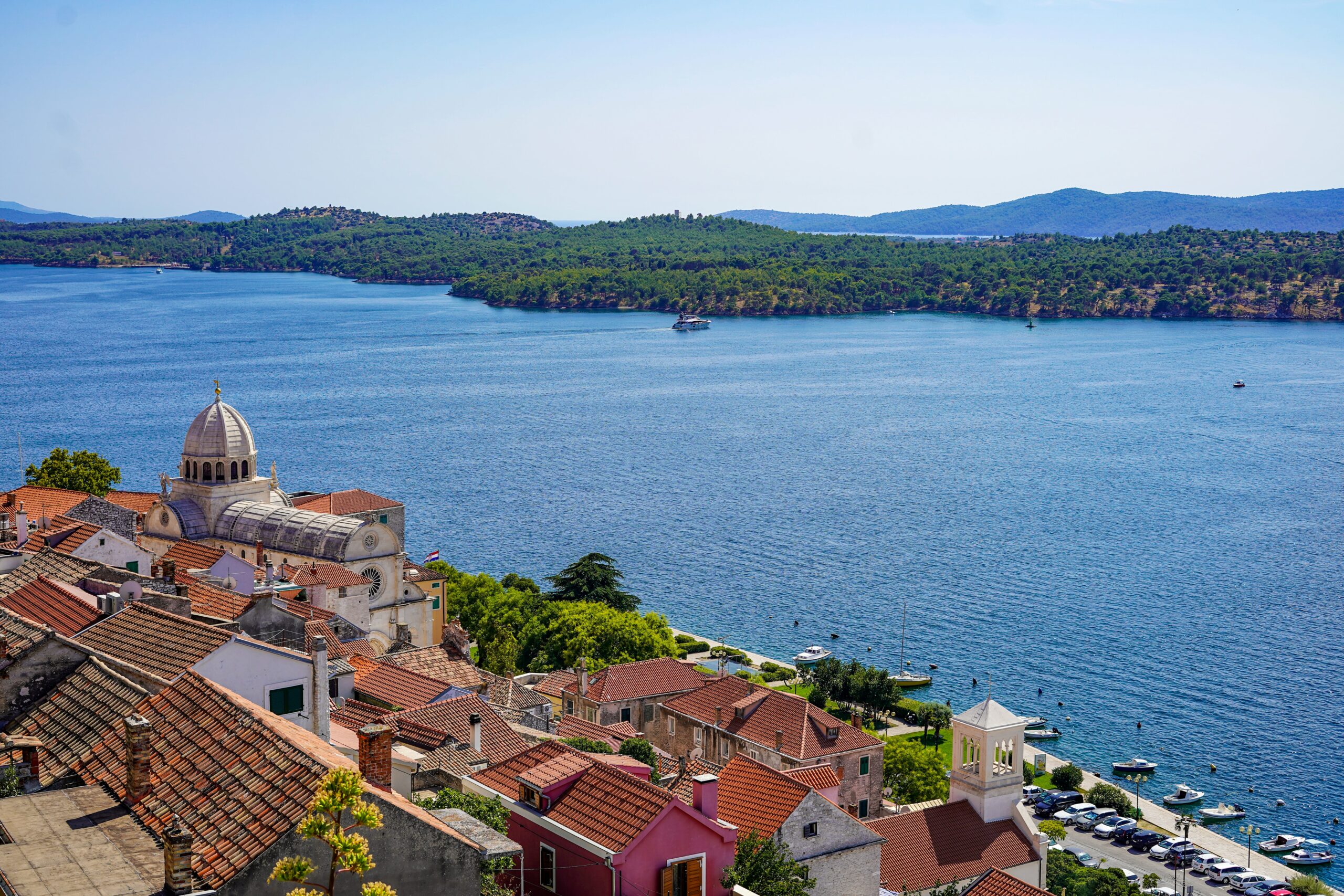 Šibenik
Šibenik is situated in the central part of the Croatian Adriatic Coast, in the picturesque and indented bay where the Krka River, one of the most beautiful karst rivers in Croatia enters the sea. Today Šibenik, with 46,332 inhabitants, is the administrative, political, economic and socio-cultural center of the Šibenik-Knin County.
Šibenik and Knin County has 242 islands, islets and above-sea reefs. The most numerous group of islands are the Kornati, which are distinguished by their remarkable beauty known throughout the world.
The Šibenik region is characterized by a Mediterranean climate with hot summers and dry and mild winters. In most parts of the Šibenik region, the most common winds are the bora-bura and the sirocco-jugo, and along the coastal belt there is even the refreshing onshore mistral-maestral.
Šibenik is famous for its cultural and historical sights and natural beauties, and boasts two monuments under the protection of UNESCO, the Cathedral of St. James and the St. Nicholas' fortress as well as the two national parks, Krka and Kornati. There are even three fortresses in the city: St. Michael's, Barone, St. John's and St. Nicholas' on the sea side with a beautiful view over the St. Anthony's Channel and the city of Šibenik.
Source: Tourist board of the City of Šibenik